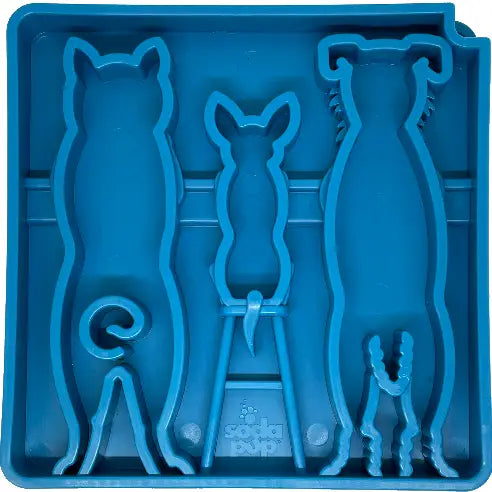 Sodapup
SodaPup Waiting Dogs Design eTray Enrichment Tray for Dogs
If you're looking to give your pup a real treat, this Waiting Dogs Design eTray has it all: a slow feeder, a lickmat and an enrichment tray- all in one! Allowing them to engage in longer, healthy mealtimes, this unique design offers the gastronomical benefits of both a lickmat and a slow feeder bowl, while promoting healthy digestion. Let your pup have the best of both worlds with the Waiting Dogs Design eTray!

ENRICHMENT: The Waiting Dogs eTray promotes slower eating and improves digestions. Perfect for all size dogs including puppies.

BENEFITS

The Waiting Dogs etray is perfect for serving wet and dry foods together without making a mess.
---
Share this Product