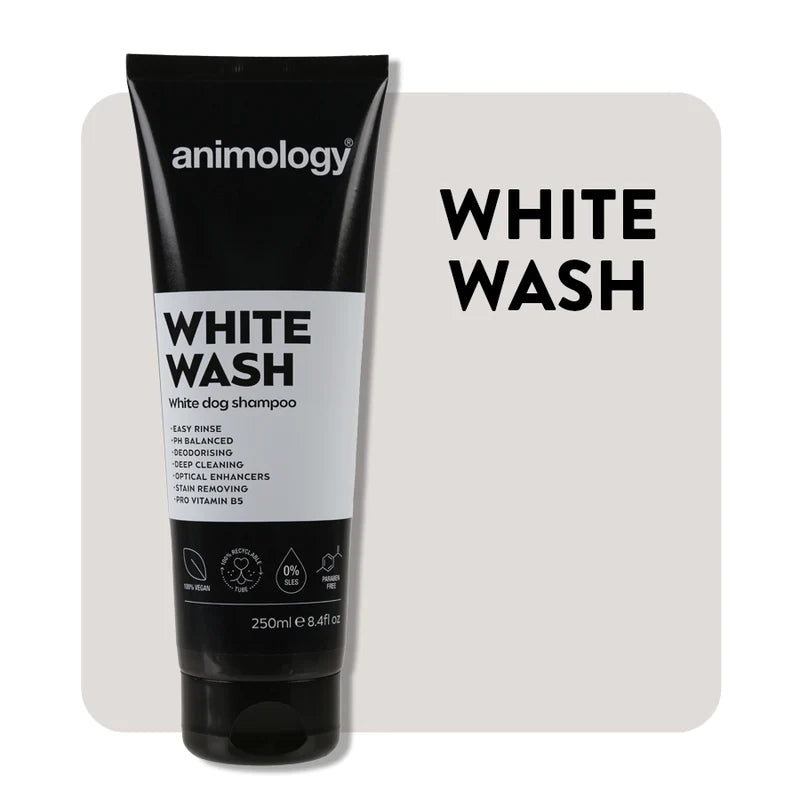 Animology
Animology White Wash Shampoo
White coats can often look dull and dirty even when your dog has been shampooed – that's where our White Wash dog shampoo comes into its own. The deep clean technology and the optical enhancer will leave your dog's coat dazzling.
Animology dog shampoos are trusted by pet owners, vets, groomers and championship show dog owners in more than 50 countries around the world.
Every Animology dog shampoo is made in the UK and has a mild yet deep cleaning action that removes dirt and odour without stripping the coat of its essential oils. Our 'easy rinse' technology keeps washing time to a minimum, while the built in conditioners and Pro-Vitamin B5 help improve the health, strength and condition of the coat. Quite simply Animology dog shampoos leave dogs looking, smelling and feeling wonderful.
---
Share this Product