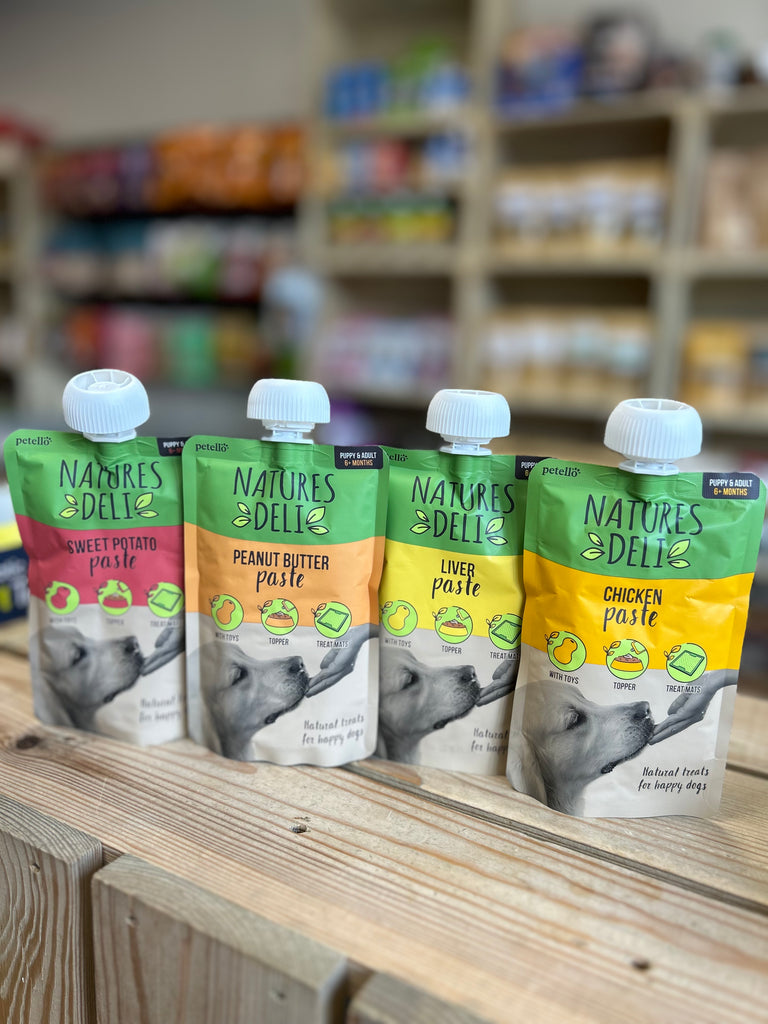 Natures Deli
Natures Deli Paste Pouch Bundle
The Natures Deli Paste recipes are a complementary grain free, gluten free and hypoallergenic pet treat for dogs. Each paste comes in a handy pouch that has a screw cap and can be stored in the fridge for up to 7 days.
Each pouch has been developed to be multi-use: Squeeze out 1-3 pea-sized amounts onto dry kibble, inside toys to encourage playtime, on feeding mats, or on their own to train and reward!
Available in 100g squeezable pouches with a choice of Peanut Butter, Chicken, Liver and Sweet Potato.
Special Bundle x1 of each flavour 
---
Share this Product