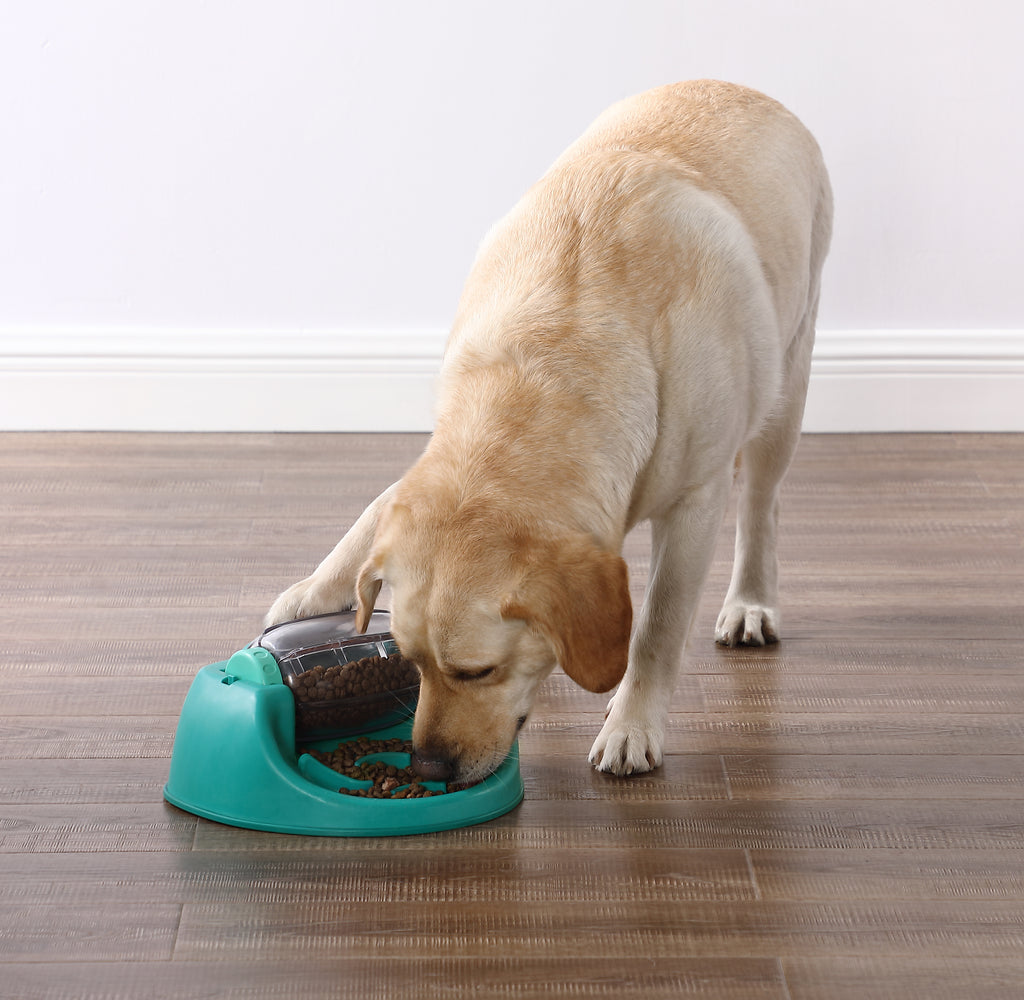 Nina Ottosson
Nina Ottosson Dog Spin N' Eat Dog Puzzle & Feeder
Dog Spin N´ Eat

Ditch the bowl:
Make mealtime fun and exercise your dog's mind by replacing your standard dog bowl with a puzzle feeder! The Dog Spin N' Eat holds up to 2 cups of food.

Keeps dogs busy:
By encouraging your dog to work on its problem-solving skills, this puzzle feeder fights boredom and extends mealtime, giving them the mental stimulation they need.

Fun for all dogs: This game is a Puzzle and Feeder in one, fun for all dogs, regardless of age, size or breed.

How it works:
After filling the barrel with food or treats, put the game in front of your dog. Your dog will learn to release the food by nudging or pawing the barrel to get it spinning.

Made with food-safe materials:
The Dog Spin N' Eat puzzle feeder is BPA, PVC, lead, and phthalate-free.

Play it safe:
No pet toy or accessory is indestructible. Do not leave with unsupervised pets. Remove and replace if damaged.

Size: 29,5 x 15,7 x 25 cm / 11.61 x 6.18 x 9.84 in


SAFETY AND CARE:
ALWAYS SUPERVISE your dog closely, teach your dog how the game works. Do not leave your dog alone with a treat puzzle, do not let your dog chew on the game or pieces. Inspect for damage and remove if broken. For dogs only, not a children's toy. When empty, store until next supervised use.

Product care
Hand wash only with warm soapy water & rinse. Air dry before next use.
---
Share this Product