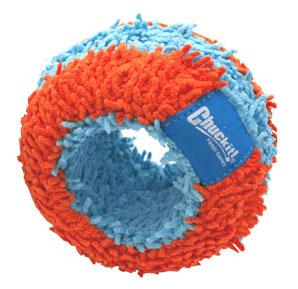 Chuckit
Chuckit Indoor Roller
Chuckit Indoor Roller is a soft and resilient dog toy that is perfect for interactive games of indoor ground pursuit with your dog.
Compelling texture and lightweight Bounceflex Core Technology, always holds its shape. Won't chip or damage your furniture and skirting.
Designed for ground pursuit
Indoor fun
Holds its shape
Soft and resilient
Chuckit Indoor Launcher compatible
This is a sizeable soft toy - approx 4.7 inches diameter.
---
Share this Product