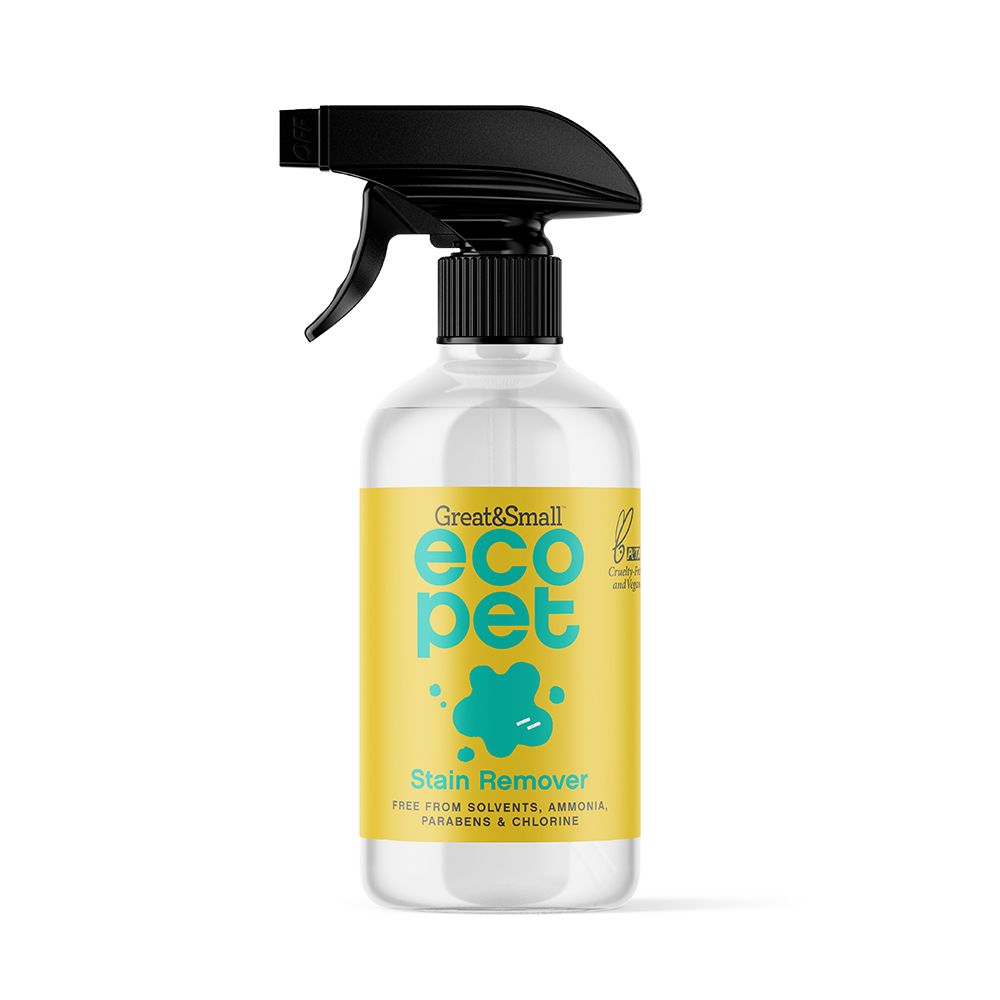 Great & Small
Great&Small Ecopet Stain Remover 500ml
Eco Friendly Household Essential
Cruelty Free and Vegan
Free from Solvents, Ammonia, Parabens & Chlorine
Ecopet is a new range of sprays designed to be tough on the job at hand but gentle enough to be used around pets and humans in the home. Each spray is 100% vegan and non-toxic, designed to not only clean, deodorize or deter, but also give pet owners an eco-friendly alternative.
An added bonus is that the PETE bottle is 100% recyclable, and the black trigger is not spring-loaded as it uses stressed plastic, which also makes it 100% recyclable!
A cupboard essential for any pet owner, this gentle but effective eco-friendly spray tackles even hard to remove stains such as urine, poop and blood. The formulation is specifically designed to target tough stains and remove odours in the home. Suitable for use on all surfaces such as carpets, fabrics, upholstery and wood/hard floors. A definite must-have for any pet owners!
Available in 500ml
---
Share this Product