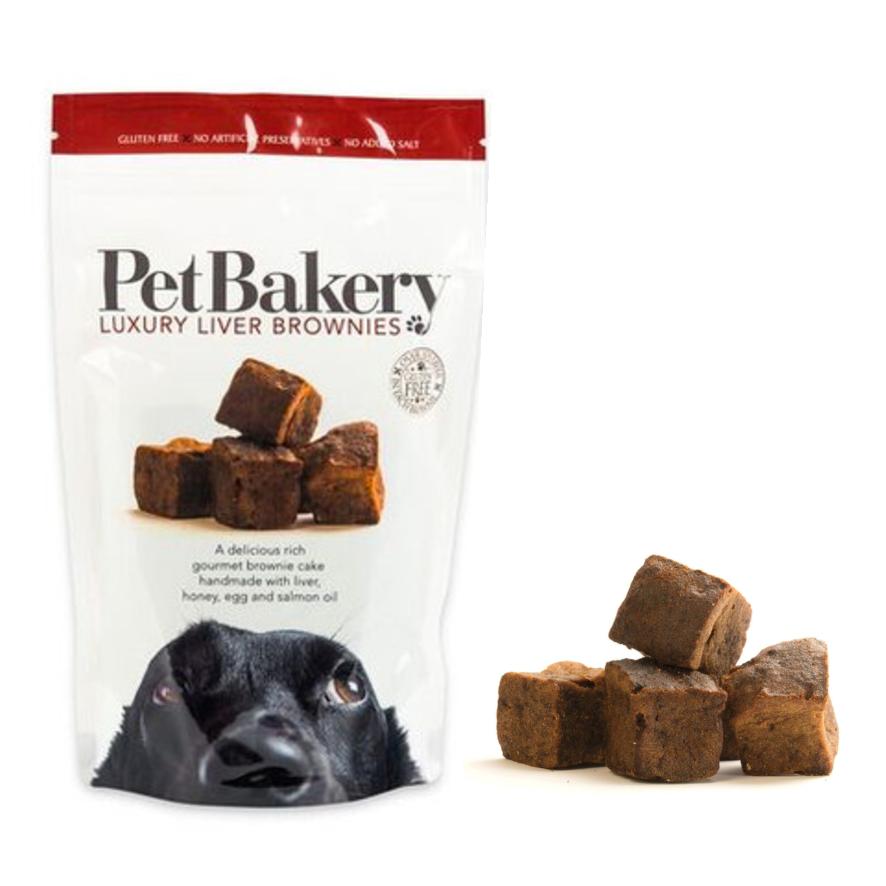 Pet Bakery
Pet Bakery Luxury Liver Brownies
100% natural, gourmet treats for dogs, Pet Bakery Luxury Liver Brownies are exactly that; a luxurious liver cake treat packed with flavour and designed to complement your dog's balanced daily diet.
Made with premium quality ingredients, Pet Bakery Luxury Liver Brownies are rich in flavour, creating a truly delicious gourmet brownie cake handmade with liver, honey, egg and salmon oil. They have an irresistible texture dogs adore, and are free from all artificial preservatives, with no added salt.
A premium artisan treat for dogs, Pet Bakery Luxury Liver Brownies are the perfect treat for pampered pooches, part of the much loved gourmet treat range from Pet Bakery.
A luxury artisan treat for dogs
With an irresistible cake texture, packed with natural and premium quality ingredients
Made with tasty liver, egg, honey and salmon oil
100% natural
No artificial preservatives or added salt
Resealable pack to retain freshness
6 delicious brownies per single pack
Composition: Liver 35%, Rice Flour, Sunflower Oil, Honey 12.5%, Egg, Salmon Oil 2%, Minerals, Rosemary Extract.
---
Share this Product